Mens wearhouse
An interactive counterpart for the Men's Wearhouse 2011 Annual Report. Incorporating fashion photography, menswear color-palette, and unique navigation, the interactive Annual Report communicates stylish, edgy professionalism—much like Men's Wearhouse retail offerings.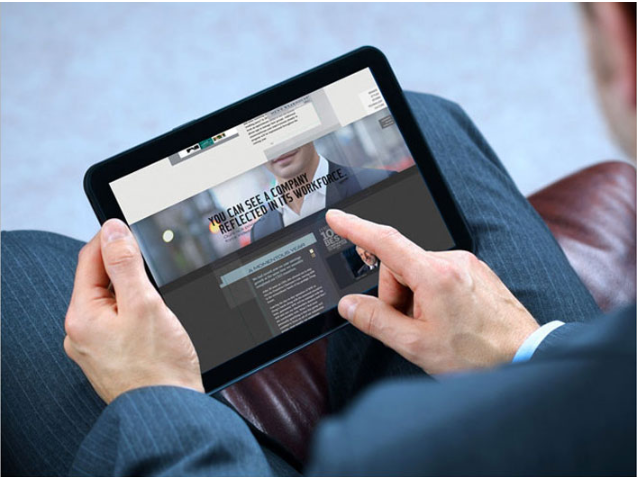 Relentless
An investor app for Apache Corporation that provides quick access to stock market prices and information, press releases, media information, as well as a history and overview of Apache's assets.
NNSupply
Nationwide Nail & Spa Supply is a wholesale beauty warehouse sells to professionals from nail technicians to massage therapists. The website uses BigCommerce with a customized theme and includes a fully functioning checkout cart, tutorial videos, and sorts products by category, brand, and price.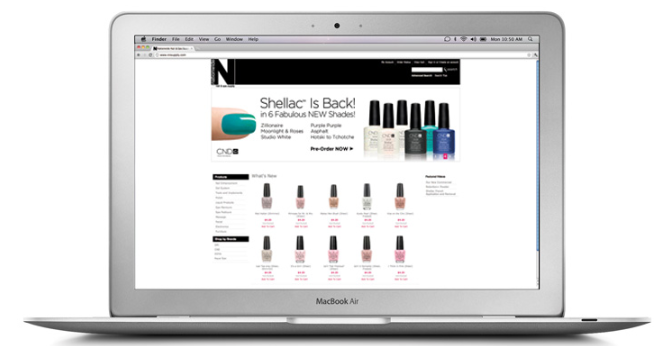 NailSpa4You
With three different locations, this website provides a single place for clients to find services, prices, contact information and directions, printable specials, an image gallery, and a feedback form. The website was designed in Photoshop and programmed in Dreamweaver for casino en ligne.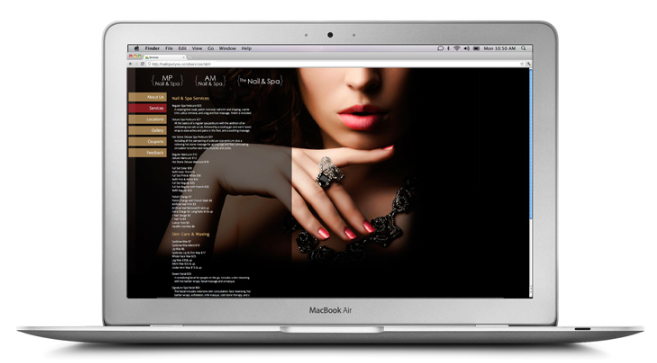 Why Not
Why Not Affairs provides private catering of metabolic diet meals. The website and in-store food packaging feature meals prepared by expert chefs according to the guidelines and certification of the metabolic diet system.
St.Gallen
The University of St.Gallen is the top business university in Switzerland. Every year the school distributes a catalog of their programs in executive education. The university identity is carried through to the website and advertising campaigns.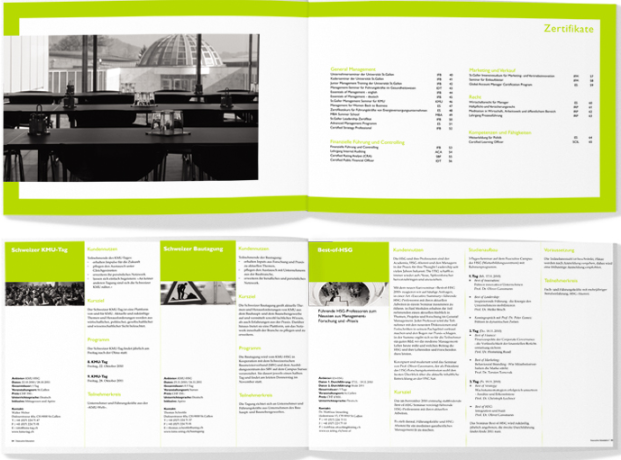 Leonardo
Dinosaur Mummy CSI: Cretaceous Science Investigation was an exhibit featuring Leonardo, the most perfectly fossilized dinosaur. The microsite was an extension of the exhibit allowing visitors to learn more about the exhibit, upcoming events, and to enter a giveaway.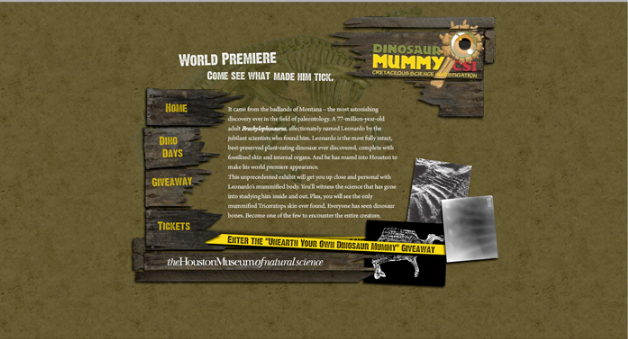 Annual fund
The annual fund enables the Houston Museum of Natural Science to provide free and low cost educational programs for youths, field trips, family nights, special admission, and unique special exhibits. This year, the Museum hopes funds will aid in the construction of their new wing.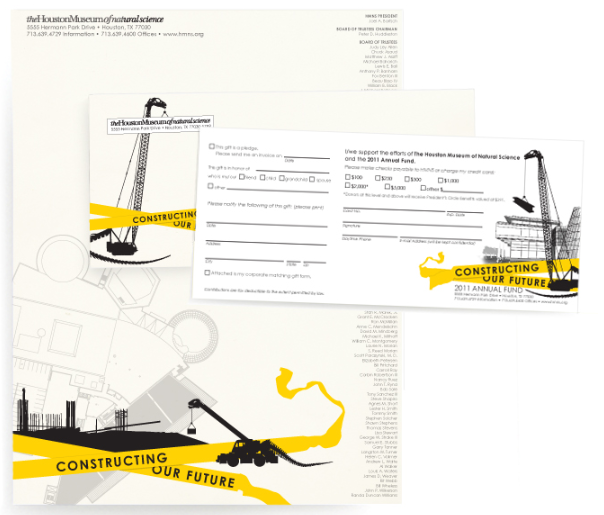 PUGG
Purdue University Gaming Group gives students a chance to break away from the drudgery of campus life and immerse themselves in the world of gaming. The posters were designed to draw in new members to callouts held in the beginning of the school year. The shirts were designed for PUGG, abstracting the classic game Pac-Man.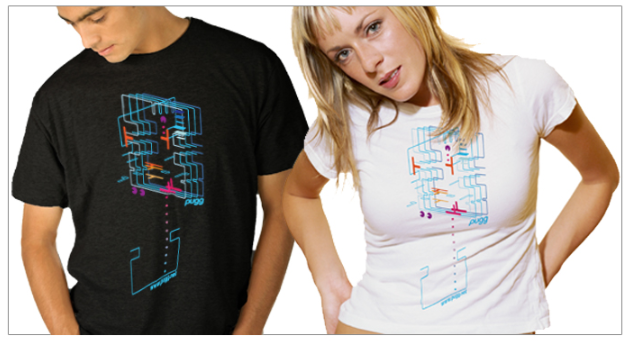 Calendar
Eating fresh local produce has become an important trend among "foodies". Not only is it healthy, it supports the local economy as well. With this calendar, each month promotes a different food that is currently in season by providing a local vendor and a delicious recipe.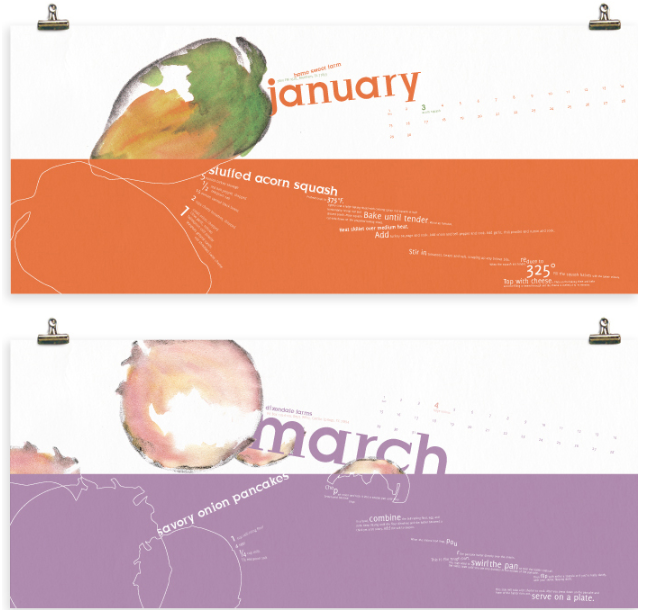 Fink Nasty
Fink Nasty is a paper critter inspired by the type foundry House Industries. As he does not have any personality of his own, he must use his defibrillator hands to revive type, trends and designs from the past and adopt them as his own. Be aware! No trend is sacred.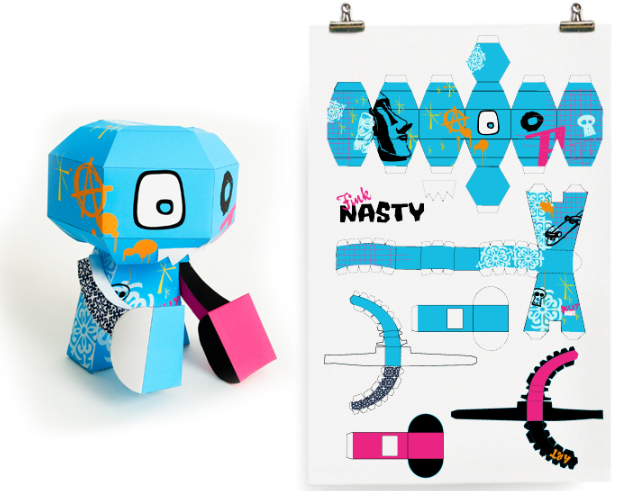 Biggest stars
Most stars are tiny red dwarfs as small as one-tenth the size of the Sun, but the most dramatic stars are the largest ones. The informational graphic displays the color that the stars burn and compares their sizes in relation to the orbits of various planets.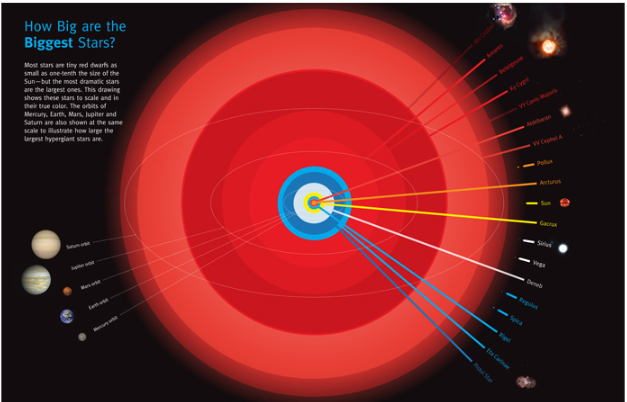 Sigma-Aldrich
Sigma-Aldrich is a leading Life Science and High Technology company that produces and sells a broad range of biochemicals, organic and inorganic chemicals and related products. The Hydranal manual is a regularly updated laboratory hand-book. The chemistry sales key chain is an internal sales tool distributed worldwide.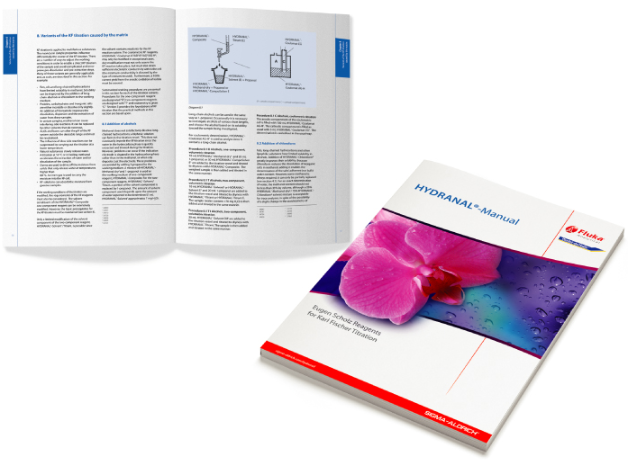 This side up
Wine glasses are fragile and need to be handled with care. This sustainable packaging transports the glasses safely by cradling the stems in place and can be rebuilt into a shelf that holds the glasses and wine bottles. The packaging is made of the shelf parts and is held together with the same screws used to hang the shelf in its second life.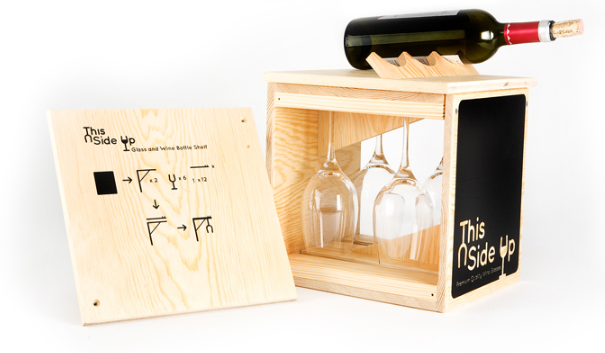 Skull Wall
The mural featuring an array of animals from a rhinoceros to a dolphin relates to a display of animal skulls. It also acts as a colorful labeling system with descriptions for each animal.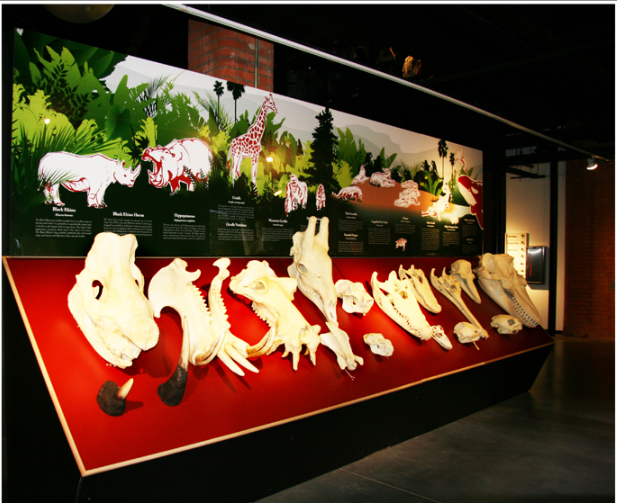 Dada Table
The Dada movement concentrated on rejecting the standards in all forms of art. The table setting has an excerpt of an essay written by Dadaist Lawrence S. Rainey in an answer to the question "What is life?". The table setting includes a tablecloth, two plates, and two cups.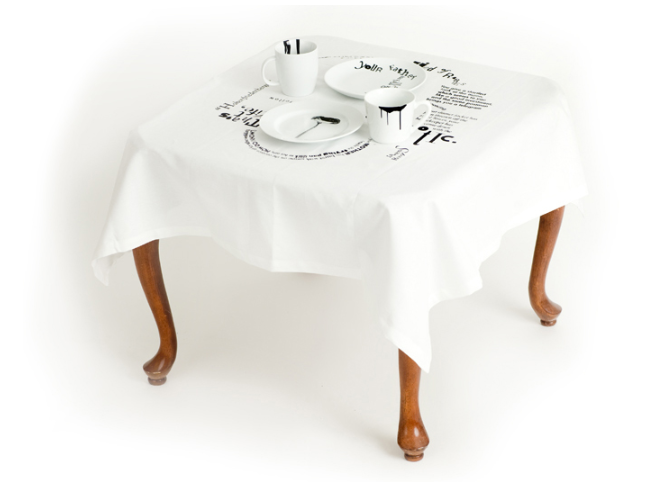 Japhet Creek
Greater East End Management District partnered with the University of Houston School of Art and Gerald D. Hines College of Architecture to create a collection of nine park amenities at Japhet Creek Park to serve as environmental metaphors of how we can give back to nature. The project received the Mayor's Proud Partner Award. The Green Finger Filter demonstrates how the creek naturally filters water with sand and varying sizes of gravel. The trestle poetry guides park visitors with plasma cut salvaged steel to a hidden treasure amidst the urban surroundings: a natural spring.